Making Salsa!
Welcome back to our adventures in gardening!
If you are keeping along with our Garden adventures on Facebook and Instagram, you know that we have a slight… uhm… 'abundance' of tomatoes. Well, we finally decided that we needed to do something about the massive amounts of fresh tomatoes coming out of our garden. We decided there was only one responsible, mature thing to do…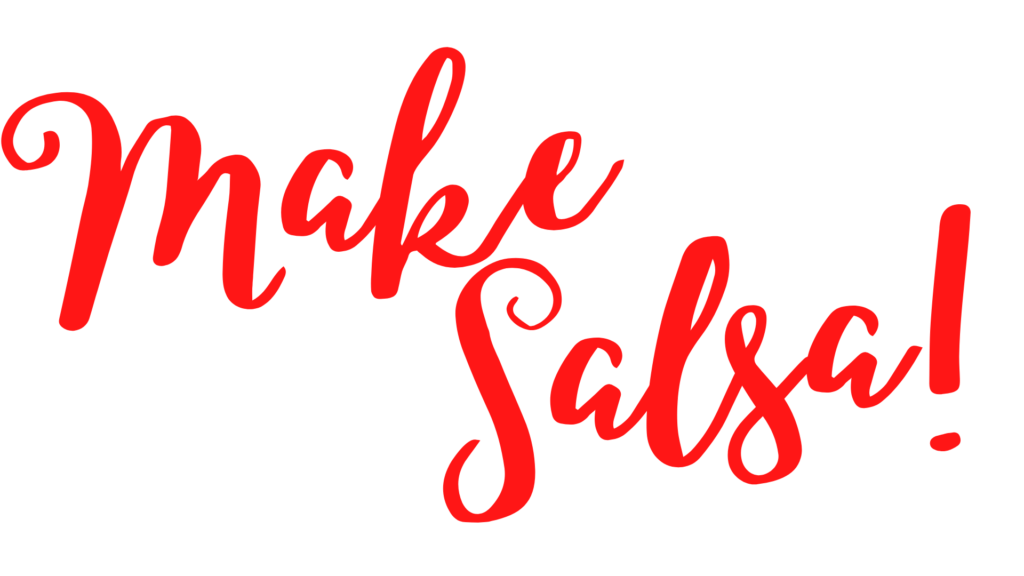 I don't think there is anything better than some really good, garden fresh salsa. I remember making it with my grandma as a kid, and just eating MASSIVE amounts of Salsa. It's one of my favorite go to (healthy!) snacks and it was SO simple to make, and easily customizable!
Here are all the ingredients we got to go into our salsa:
Fresh Tomatoes, chopped
Fresh Garlic, Minced
Lime Juice
Salt, pepper etc to taste
5 LG White Onions, chopped
2 Massive handfuls of Cilantro
An assortment of Jalapenos, Banana peppers, bell peppers, chilies and jalapenos
(we only had to buy the Onions and Lime juice – everything else came right out of our garden!!)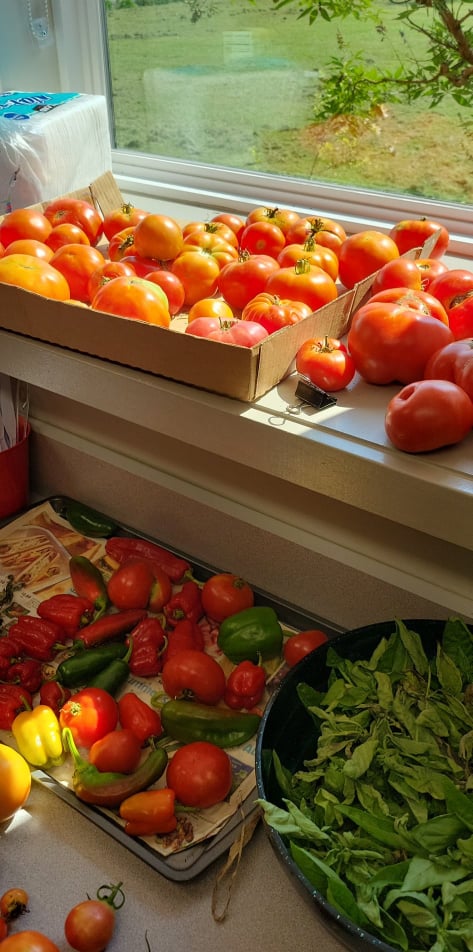 We chopped up all the tomatoes. This is where everyone else would recommend using a blender, but we decided to go it 'old school and do it by hand (also I forgot my blender at home…) and minced 5 large onions. It was a very emotional time. Many tears were shed. We ended up with a LOT more tomatoes than I thought!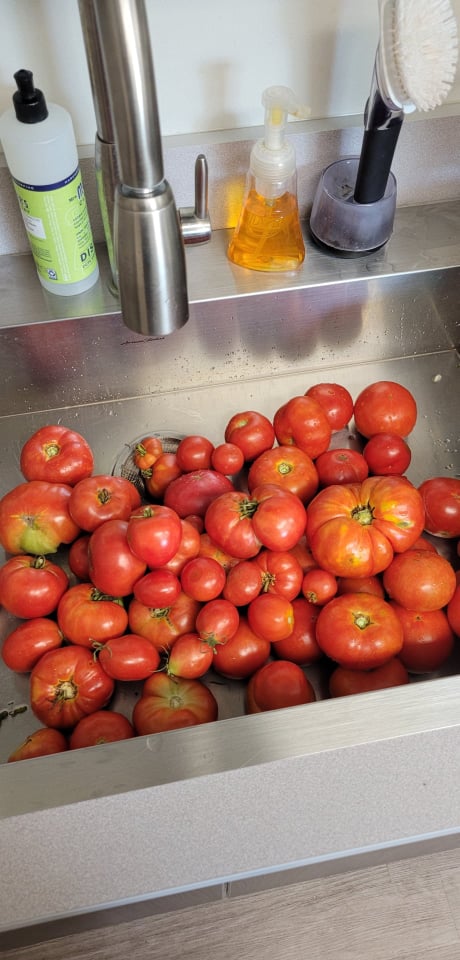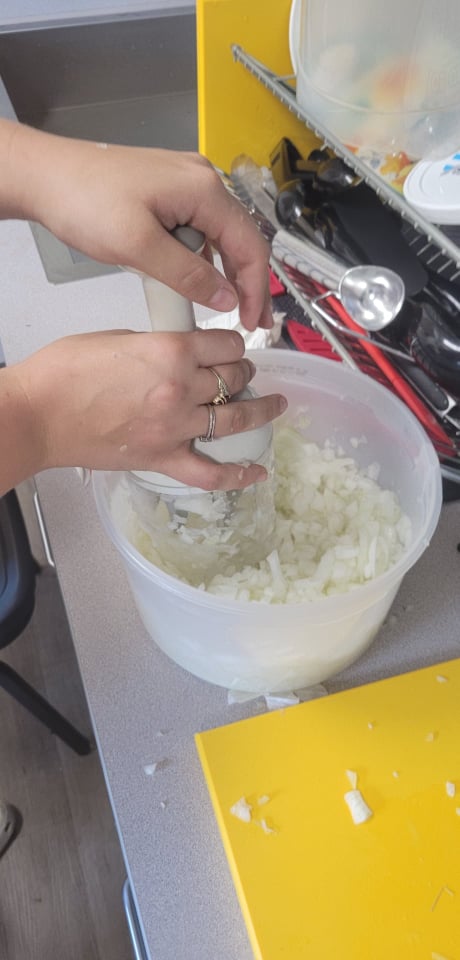 I measured out equal amounts of the diced tomatoes into jars and from this point everyone got to create their own salsa. I did recommend everyone add onions, lime juice, salt and SOME kind of pepper to their concoction. They could make their salsa as spicy or mild as they wanted with our plethora of peppers!

We had Bell peppers, Banana Peppers, Jalapeno Peppers, Chilis and Habaneros! (no one was brave enough for the habaneros!)
Everyone put all their ingredients together, and mixed them before transferring to their jars and voila! We have salsa!
We really got into the spirit of things and added some 'on theme' music to help get us in the mood!
I packed up a basket and took it out to the guys in the warehouse… They LOVED it and I ended up having to make more for them!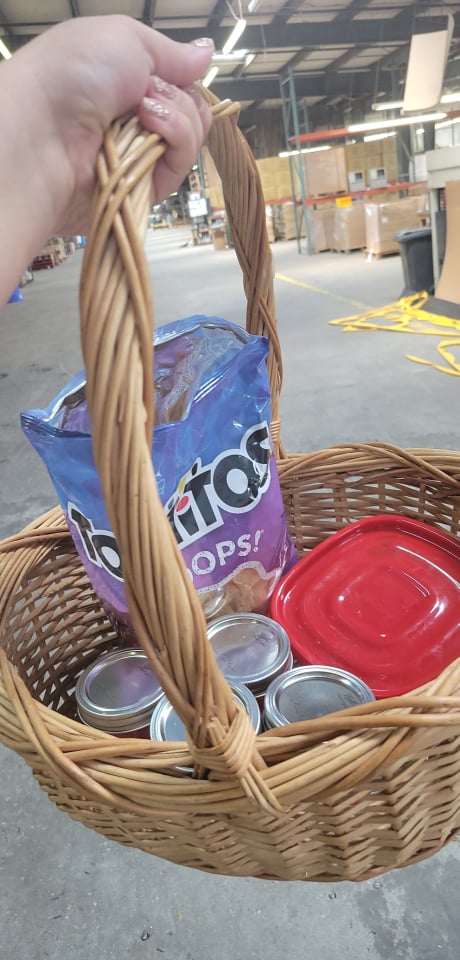 AS A NOTE – We did NOT seal any of our jars of salsa. The salsa will probably only stay good for a week and will need to be refrigerated.
(Who am I kidding, it's already GONE!)