Ditch Weeding for Good… with WeedEnder!
When it comes to your garden, you take pride in every little milestone. When your seeds finally show that first green sprout. When your peas start to climb up the trellis. When your strawberry flowers appear… These are moments of excitement in a gardeners life. I'll bet you've spent months picking out seeds, figuring out where to put what and evaluating LAST years garden.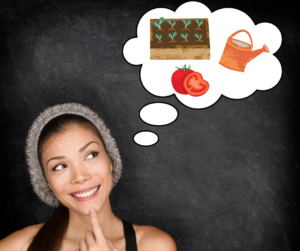 But what about when something unwanted starts to grow? We all know the frustration associated with weeding. It can often feel like a never ending chore that leaves you little time to enjoy the fruits of your labor (see what we did there?) It's backbreaking, sweaty work that – if left undone – can completely ruin a garden in just a couple weeks.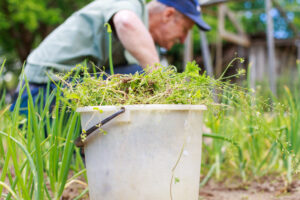 Herbicides are an alternative… if you don't mind polluting the ground water and runoff with cancerous pollutants, killing precious pollinating insects and don't forget to reapply every couple weeks!
What if you could completely CUT OUT the need to weed? I'm sure you are familiar with landscaping fabric. You know the ones – You lay them down each year before you plant your garden, steak it down, wrestle with it for a bit and then cut your holes and plant accordingly. Unfortunately, landscaping fabric can be expensive… and often doesn't work as anticipated. And you have to pay out to replace it year after year after year after… you get it.
What if there was ONE product that made weeding, herbicides and replacing landscaping fabric EVERY YEAR a thing of the past? What if there was ONE product that was guaranteed to last for TWENTY YEARS without needing to be replaced? Still not good enough for you, huh? Well what if I added that it was made from 100% recycled materials, had been approved for DOT and Utility use along roadsides and waterways, and is available for YOU?!
WeedEnder! I'm talking about WeedEnder! And YES it delivers on all of the promises above! WeedEnder has perfected an innovative alternative for vegetation control with a product line that we have been supplying to the telecom industry and DOTs with excellent results for 20 years.
The WeedEnder products are an environmentally friendly, 100% recycled fiber material. How does it work SO well when all the others are 'hit or miss'? This mat material deprives vegetation of sunlight while allowing water and nutrients to easily pass through to maintain the root system around the mat, minimizing erosion, while controlling growth where it is needed. And the material is so durable trucks have been driven over it without any damage! This makes it GREAT for landscaping, hard scaping, use in flower beds, and in your garden!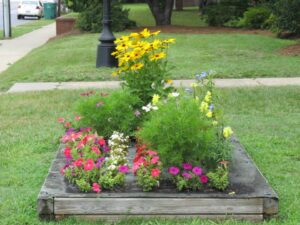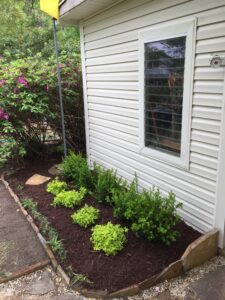 There is a wide variety of weed suppression products available on the market today from rubber mats to spray on synthetic concrete but WeedEnder still comes out ahead in product cost, ease of installation, and duration of use.
I don't know about you, but personally – I'd be running out to buy some BEFORE I waste my time with all the other junk mentioned above…