Easy DIY Roasted Pumpkin Seeds
This time of year is my favorite time of year. I love everything about the fall. The changing colors, the holidays, the FOOD… and nothing says fall, like Pumpkins! For those of you who follow us on social media, you know we did a fun experiment carving pumpkins with a pressure washer… (for those of you who don't, check out the link HERE!) Consequently, we were left with a plethora of pumpkins… and pumpkin seeds…. (see where I'm going with this?)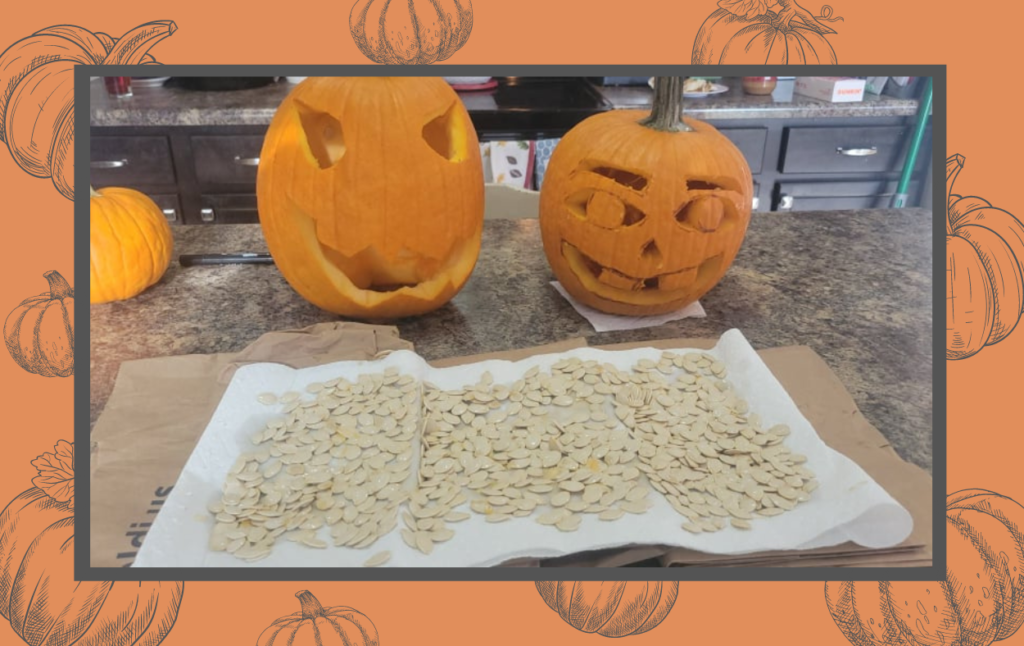 HOME MADE ROASTED PUMPKIN SPICE  PUMPKIN SEEDS!!
Obviously the FIRST step is to carve your pumpkins, and collect all the seeds from inside. An easy way to separate the seeds from the 'guts'  is by soaking them in a bowl of water. The seeds will float to the top!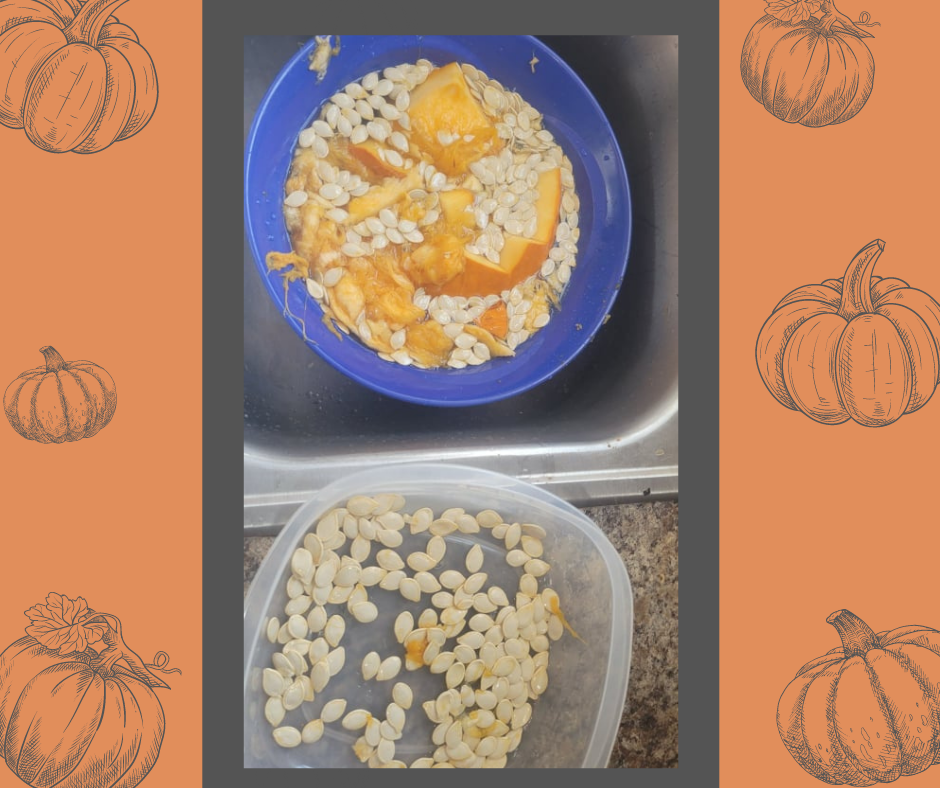 Separate the seeds from the guts, and spread the seeds out on a flat surface to dry. We used a layer of paper towels over some recycled paper bags.
Once they're dry (I left mine out overnight), there are HUNDREDS of different seasoning options.
Because it's fall, and we're basic, we decided to do pumpkin spice!
INGREDIENTS:
2 cups pumpkin seeds
2 tbsp brown sugar
2 tsp pumpkin pie spice
1 tsp cinnamon
2 tsp fine salt
First, go ahead and preheat your oven to 300.
Combine ALL ingredients in a mixing bowl. Be sure to stir thoroughly so the spices are able to coat all the seeds evenly.
Spray a baking pan with your favorite cooking spray, and spread the seeds on the baking pan.
Bake at 300 for 10 minutes, mix,  bake for another 10 minutes and TA DA!! That's it! These were SO easy, a LOT of fun to make and taste SO GOOD!!